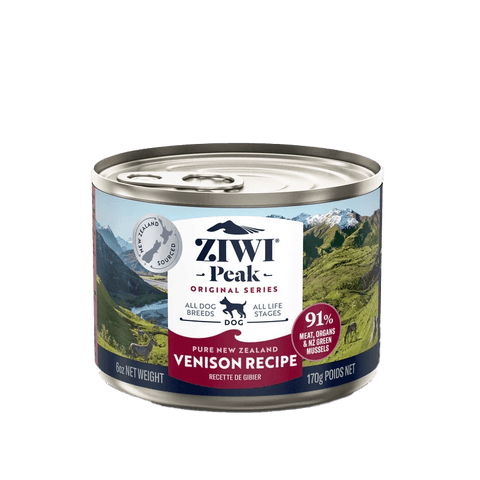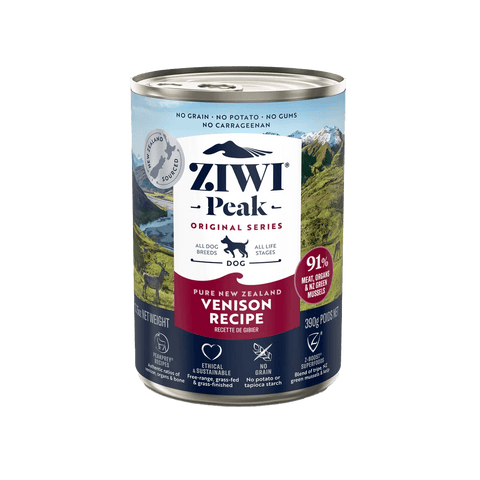 Ziwi Peak
Venison Recipe
A complete and balanced PeakPrey® recipe for any life stage, from puppies to seniors. Use as meal, as a nutritious topper with your existing pet food, or as a delicious treat they'll love.
New Zealand's sweeping coastline and temperate climate make an ideal habitat for free-range, grass-fed venison. They're ethically raised on pastures of lush native grasses, with plenty of room to roam. 
As a novel single-protein food, ZIWI Peak® venison is ideal for dogs with sensitive stomachs. With a recipe like this, nothing will hold you and your companion back from life's adventures!