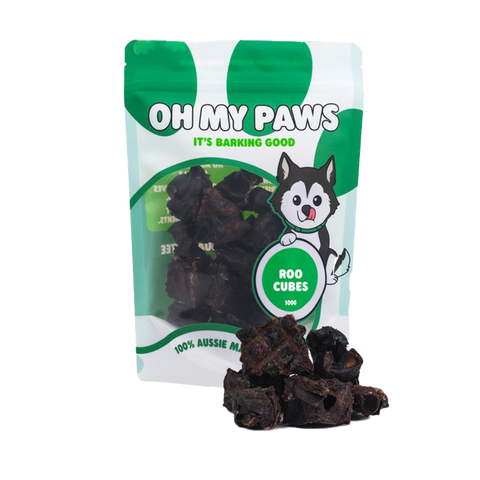 Oh My Paws
Kangaroo Cubes
Net Weight: 100g.
These Kangaroo Puff Cubes (dehydrated lung) are suitable for all dogs big and small. They are the perfect crunchy bite-sized snack for tasty training rewards.
Keep your dog busy for longer, snap a piece in half and hide it inside a kong or other favourite chewing toy. It is sure to keep them going!
Roo Puff Cubes are made from 100% natural and free range meat that is super high in protein and low in fat, great for any dog on a low fat diet.